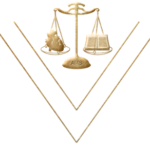 2023/24 Enrolment Options
Arcadia Metaphysical School
Arcadia means paradise, a place where you may come as you are, with no need to hide any of the many thoughts, feelings, experiences or desires that make you who you are.
This is the beginnings of a pathway to deep self-exploration, mastery and timeless growth. It will serve you long after our experience together.
In Arcadia we break the patterns detrimentally affecting our lives. We focus on teaching and exploring all things expansion, all things mystical, all things quantum. Beyond emotional mastery, we include mirror work, alchemy, astral journeying, chaos magic, meditation, divination, past life viewing, channeling, mediumship, psychic work, energy work and extrasensory perception. 
For every client or student, there is a resonant lesson in Arcadia. We're here to help you connect with it.
Articles, lessons, events & oracle readings straight to your inbox once a month.